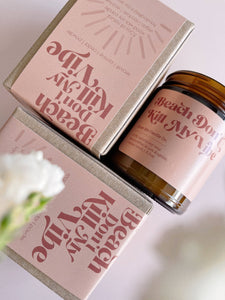 I can feel your energy from two planets away I got my drink, I got my music, I would share it but today I'm yelling Beach Don't Kill My Vibe Notes of sea salt, jasmine, cedar & powder.
For every candle purchased, Blow Me Candles plants 1 tree! 🌱
8.5oz all natural soy candle with a wood wick. Approximately 60 hours of burn time.