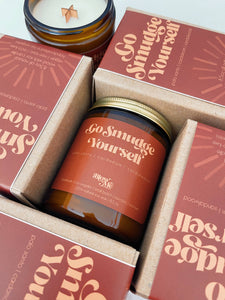 May your hands be cleansed, that they not back hand a hoe. May your feet be cleansed, for side steppin' bad vibes & more. May your thoughts be cleansed, we've seen some stories unfold. & may your heart be cleansed, cause that bitch is cold. Notes of palo santo, cardamom & sandalwood.
For every candle purchased, Blow Me Candles plants 1 tree! 🌱
8.5oz all natural soy candle with a wood wick. Approximately 60 hours of burn time.